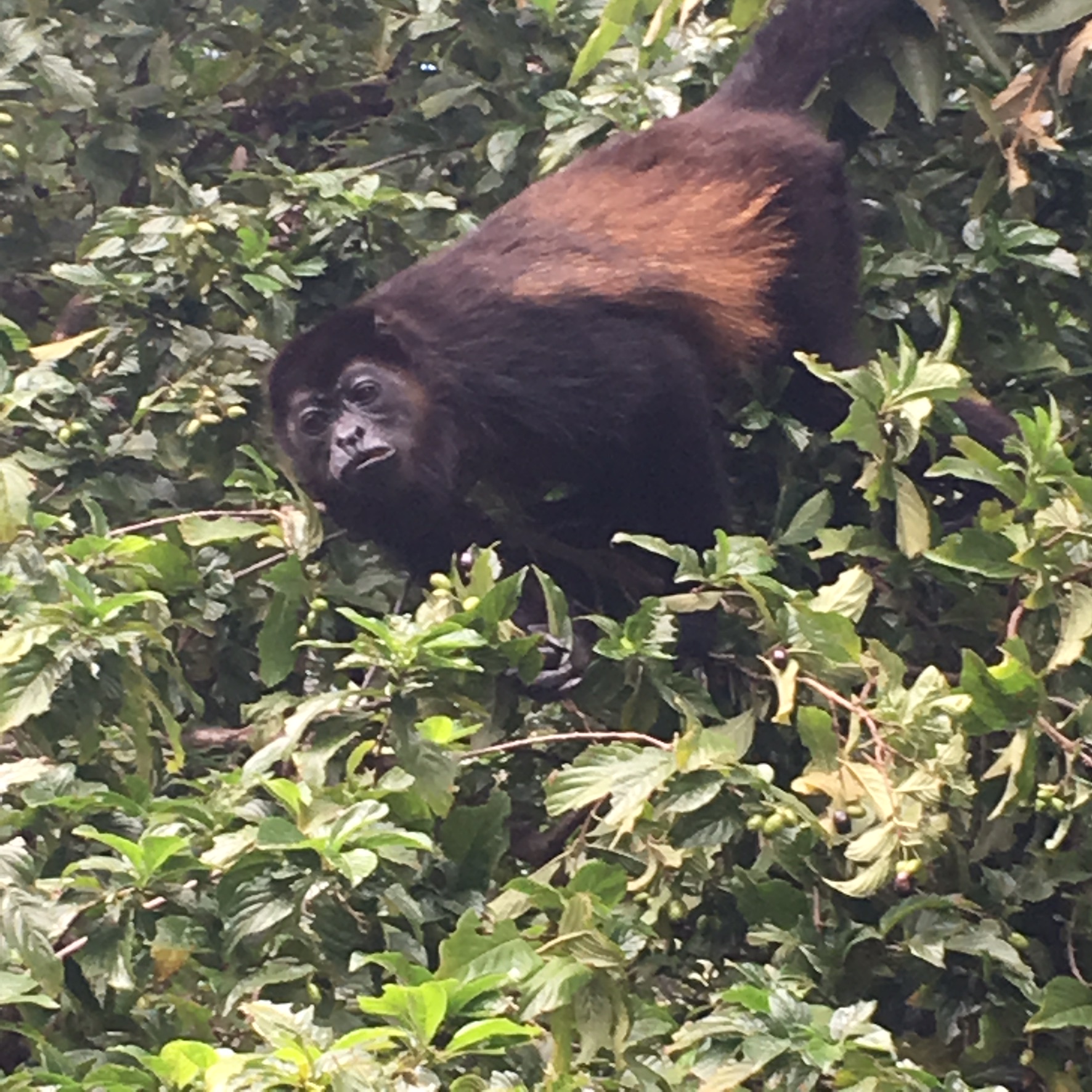 Sport activities approved by the house
Zipline Canopy activity
Check the website of pura adventure, it is 20min from the house and I did it last year and it was incredible ! Say that you are coming from Cubos del Mar, it will be cheaper!
http://www.canopypuraaventura.com/
Boat trip
Playa del coco : visit the national park by boat and do snorkeling (it is 1h drive from the house) and the ocean nearby is very nice. Possible to see turtles, and dolphins !
Surf lesson with the best teacher ! Manu is one of the best surfer in the area and with more than 30 years of experience in surf, he can provide you all the basics and improvements to be a good surfer! (speak French, English and Spanish)
Bike or horses riding
SUP and Yoga activity at the playa Negra beach, we have the perfect place with ocean view for your daily Yoga curse or SUP trip in the mangrove
Visit surroundings
Playa Negra (1,5 km, 5min)
It is THE special beach of the area: Black sand, best waves in most cases, internationally famous and even shoot in the mystic movie of 1966: the endless summer.
When swell is here, the surf part is reserved to experienced surfers.
For beginners or only to enjoy the beach, you can go to "SANDY BEACH" of the left of Playa Negra.
Also, it is my favorite place to enjoy the sunset at end of afternoon and grab a drink at Hotel Playa Negra!
Playa Avellana (5 km, 15min)
For me this is the perfect family beach: surfers can find all the waves they want on several beach breaks, kids can play on the beach with no risk at all and the whole family can enjoy the perfect beach restaurant LOLA's (closed on Mondays) to spend full day there until the beautiful sunset.
There is safe parking guard and surf school as well (You can say that you come from "MATEO").

Playa Junquillal (4 km, 10min)
Another beautiful beach to enjoy around Cubos. Grey sand and few visitors on this beach.
Playa Marbella (25 km, 30min) (4*4 car not compulsory)
Follow the sign to go to Playa frijolar: one of the best surf beaches of the area. Very hollow wave when swell is here and therefore mostly indicated for good surfers.
Playa San Juanillo (35 km, 45min) (4*4 car recommended)
Incredible beach with a special peninsula offering the best spot to do snorkeling and enjoy a very special sunset on the rocks !
Playa Ostional (43 km, 60min) (4*4 car recommended)
Very nice long beach with good surf peaks as well as a national park where the turtles arrived by hundreds in the egg-laying period (November to January). Always check with the national office if you can go in the water or if it is forbidden due to turtle's priority.
Playa Guiones (60 km, 90min) (4*4 car recommended)
Guiones is the beach of Nosara city and is leaving deeply on the surf culture. Well oriented beach, the surf is always good. The center of Guiones provide a large choice of restaurants and shops and is a very cool escape for those who want to discover more of Guanacaste beach culture.
Playa Samara y Carillo (90 km, 2hours) (4*4 car recommended)
Nice bay with large beach in Samara with very touristic city center. The beach of Carillo is also very impressive with its large coconut trees "forest" but it is 10km more south.
Parque Nacional de Santa Rosa (120 km, 2hours)
On the way North of Guanacaste, the park national of Santa Rosa is offering the possibility to visit a special area: ACG (Area de conservacion Guanacaste) is representing 2% of the country and 13% of Guanacaste province. It keeps more than 335 000 species of terrestrial organisms, equivalent of 3% of the global diversity. So, it worth a visit and a walk in the park to observe monkeys, butterflies and deer!
In addition, by entering the park, you will be able to visit the Hacienda la Casona, place where Costa Rica won several wars to fight against Nicaraguans invaders.
Volcano Rincon de la Vieja & Hot Springs (120 km, 2hours) (4*4 car recommended)
If you want to live a unique experience close to a volcano, this is a place! This are several pedestrian walks from the bottom of the national park: a short walk to see the geothermic activity of the volcano (fumaroles, hot springs, geyser); 4 hours walk to reach a beautiful waterfall.
After the walking day, I recommend to spend some times in the hot springs of the area that you can usually find close to the volcano (fee is around USD $20).
Road to Nicaragua (La Cruz city) & Bahia Salinas (150 km, 2,5hours)
Not real interest in la Cruz but if you are closed to the city, I recommend to go downtown and reach the Mirador to enjoy the beautiful and incredible view on the coast and even Nicaragua. Bahia Salinas is part of the north view and will be your preferred beach if you are looking for Kitesurf!